EMAIL Felix Basadre for additional information                        Download NOR   Download SIs
One Time tops the Wet Wednesdays Series
The first Wet Wednesday series is in the books (May-20 – Jun-24). Congratulations to One Time. They came out with their hair on fire with three bullets in the first three races. Tiburon tried to fight back with 2 bullets of their own in the ensuing two races. So it was really a match race between One Time and Tiburon last night. Tiburon had a chance if they could get themselves a victory and beat One Time on the tie breaker. It didn't happen. One Time took care of business with a bullet to close out the series with an impressive victory.  We missed Iguana last night, they were unable to make it out. Story I heard was that Dennis was boozing all day and forgot where he left the boat?  I've got to give a shout-out to Go Big Daddy. They sailed great last night and almost rounded the weather mark in first place. One Time squeezed by them in first, Go Big Daddy in second followed by Tiburon in third. With the wind holding steady it was a routine finish with no drama in the channel.    Click here to see more …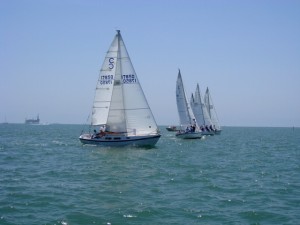 OK we have about seven weeks to go before Nationals (August 15th and 16th). That should give everyone plenty of time to get their boats and crews squared away. If you're going to make one regatta this year, please make it the Nationals! Talk it up, get as many people fired-up as possible. There are boats that are available should someone want to put a crew together and enter. I guarantee it will be fun!
Long Beach Fleet Captain
— Felix Basadre
Target Practice repeats as 2015 BOD Champion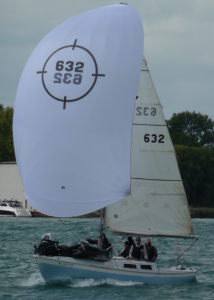 Big congratulations to Erik Ryan, Adam Hollerbach, and the crew of Target Practice as they continued their streak of major event wins by coming out on top of the Bayview Yacht Club One Design regatta, May-28 through May 30.  Their hard-working practice sessions have been duly noted and were likely a key edge in a highly competitive regatta in which:
A total of five points separated Target Practice from places 2-5: "Never Alone", "Holmebrew", "Pagan Baby", and "Blue Velvet".
The Cal 25s were the largest keelboat fleet (second overall to the Lightnings) with 18 on the line for the first race.
Four different boats won the four races sailed: "Holmebrew", "Forty-two", "Never Alone", and "Blue Velvet".
Good cheer and good sportsmanship were in evident abundance.
A perfect example of intense racing, deserving champion, and a reminder of how great the competition and comradery is in the Detroit area.  Click here to see more …

Patriot wins the 2014 Detroit Cal 25 Season Championship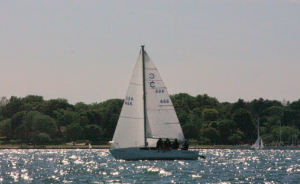 Patriot and her crew captured the Season Championship by winning the Spring, Summer & Overall DRYA Series, second in the Bayview Yacht Club One Design Regatta, sixth in the Nationals, fifth in the grueling North Channel race (35 mph+ wind) and winning the Long Distance Series.
Patriot Owners
    John & Tracy McAllister
Crew
     Jim Weiztmann
     Bob Cazabon
Target Practice wins the 2014 Cal 25 National Championship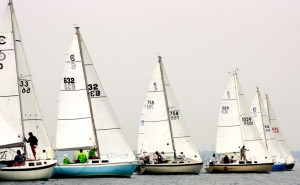 The Cal 25 class is strong, thriving and remains one the most competitive one design classes in Michigan.  The 2014 Cal 25 National Championship was raced over three challenging light-air days, Jul-28 through Aug-2.  Target Practice and her crew executed their plan to win the Nationals in convincing fashion.
Target Practice Owners
Erik Ryan
Adam Hollerbach
Crew
Nathan Hollerbach
RJ Wolney
Brad Terpstra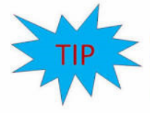 POSTS
Scroll to the bottom of any page to view all the posts available via this website.  The posts are listed in boxes titled Categories, Recent Posts and Archives. You can also click on the upper right-hand side tab named Latest Posts to view the latest 30 posts.


Boat Registry
Check out the  Boat Registry under the Organization menu for a listing of all known racing Cal 25's.  Click on your boat's Detail button to display your crew, picture gallery and the history of your boat.  Don't forget to mention the name of your boat within the submission.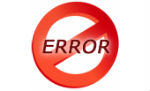 Report Errors
Please report any information that appears incorrect. Moreover, submit your suggestions for improvements by contacting the Webmaster via clicking on "Contact Us" and providing your input.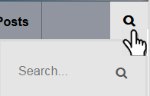 Search
Hover over the Magnify Glass near the upper right-hand corner to enter search criteria. Click on the icon immediately to the right of the text you entered to retrieve search results.